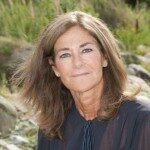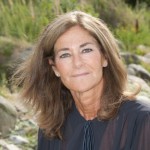 Carméla Fuchs Gerson
Certifierad Ledarutvecklare
 Licensee – Leadership Management Sweden
Carméla har mångårig erfarenhet från ledande befattningar bl.a. som VD, Affärsområdeschef, Internationell försäljningsdirektör samt styrelseuppdrag.
Genom sin digra och mångfacetterade bakgrund har Carméla byggt en erfarenhetsbank och förståelse för hur människor och företag fungerar. Carméla brinner för ett humanistiskt synsätt kombinerat med målstyrning mot ökad lönsamhet.
Lite mer fakta:
– byggt upp bolag med entreprenörsanda men också lett bolag med behov av struktur och processer.
– har sedan 6 år jobbat som ledarutvecklare och fick 2018 utmärkelsen "Motivator of the Year" Europe.
– kombinationen med egen erfarenhet i ledande befattning, erfarenhet av ledarutveckling samt en energinivå utöver det vanliga gör att uppdragsgivare blir mycket nöjda med resultatet.
Bland kundföretagen återfinns såväl börsnoterade företag, större organisationer, medelstora företag samt mindre ägarledda bolag.
Kontaktuppgifter:
Leadership Management Sweden
Carméla Fuchs Gerson
Besöksadress: Riddargatan 11B, tre trappor
Telefon: 0708-17 08 79
E-post: carmela@lmisweden.se